Check out our new audio content!
Credit cards were first introduced in the year 1950 by the Diners' Club and credit cards have been used by Americans since 1959 which was introduced by American Express.
Today credit cards are one of the most used methods of payment, there are several reasons as to why credit cards have grown in popularity, convenience and security are some of them. It is easier to carry a credit card than carrying hard cash. Online shopping is also one of the main reasons why credit cards are popular.
But What Exactly Is A Credit Card?
Credit cards are a type of revolving credit and work quite differently compared to installment loans. When it comes to an installment loan like a car loan, the customer borrows a set amount at a variable or fixed interest rate. A predetermined amount that acts as the minimum monthly amount is set well in advance and it will not change over the duration of the loan.
When it comes to a credit card it is quite a different game altogether. Credit cards have a credit limit set, like $15000 which the individual can use. The individual can use the credit card for as long as he doesn't max out the credit limit and pays his credit card bills on time.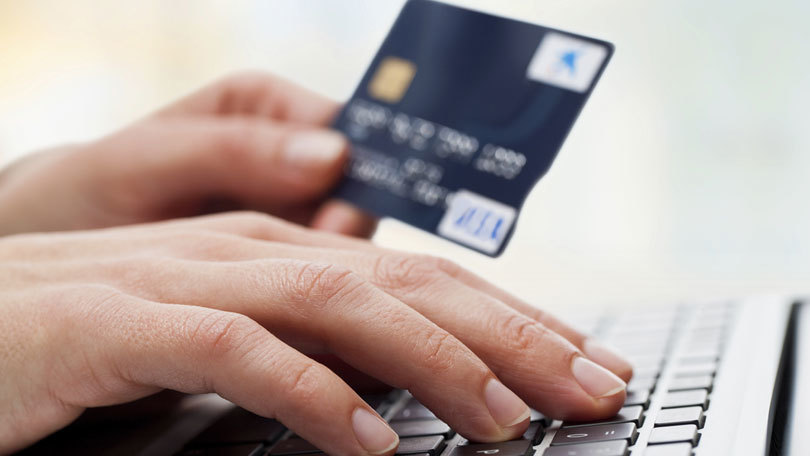 In other words, a credit card is a plastic card given to you by a financial institution that allows you to borrow money for making purchases, but you have to return the borrowed money within a certain period of time which was agreed upon during the issuing of the card. Every bank has a different interest rate. For instance, if you obtain a credit card from HDFC then you can look up information on HDFC credit card payment on the internet.
Certain financial institutions also give you the option of LOC (line of credit), this is an option for you to draw cash from bank tellers, ATMs, or credit cards convenience checks, but you should also be aware of the fact that LOCs typically have no grace periods and also have a higher rate of interest.
Usually, the bank sets a pre-determined amount that can be borrowed and the limit, as well as the interest rate, depends on the credit score.
There are quite a few types of credit cards that financial institutions offer. 
Keep on reading to learn more about them.
Types Of Credit Cards
Listed below are the types of credit cards that are offered by financial institutions
Secured Credit Cards
There are two types of debit cards primarily, unsecured and secured debit cards. Both of them report to credit bureaus about your payment history. The credits cards that are advertised are mostly unsecured one, this is where you are not required to make any kind of refundable deposit in order to get a credit card.
But with a secured deposit that is not the case, here to are required to make a refundable deposit if you want to obtain a credit card.
For example, if you deposit $400, you will get a $400 line of credit. But the amount varies from bank to bank. Your account will be reviewed on a monthly basis. If you happen to make your monthly credit card bill payments on a timely basis, then the amount you deposited will be refunded back to you. 
Unsecured Credit Cards
These are the most used kind of credit cards, as mentioned above, you are not required to make any kind of refundable deposit in order to get a credit card under unsecured credit cards.
Furthermore, there are several kinds of unsecured credit cards. 
Student Credit Cards
This card is designed for college students who have no credit or little credit history. These cards typically come with very low or no annual fees attached to them. Quite a number of financial institutions and credit unions provide statement credits for keeping a certain grade point average. Some of the other student credit cards have cashback or reward point features. 
Business Credit Cards
The very first thing you should know is that there are two types of business credit cards, small business and corporate. Every bank or financial institution will have different qualifications for each of these cards, which means if one company is considered a small business by one bank it may be considered as a corporate by another bank.
A small business credit card functions similar to a personal credit card and is mainly used for establishing credit for businesses that are starting out. When businesses do not have enough credit to apply for a corporate credit card, then they use their own name and obtain a small business credit card.
Unlike businesses that are starting out, established businesses usually have a good credit rating and are eligible to apply for a corporate credit card. Companies that have a lot of revenue are given the option of authorizing more than one user for the card and also gives them a chance of earning business related awards, such as air mileage.
Reward Credit Cards
You should know that credit cards offer a multitude of rewards. For instance, cash rewards (cash-backs), free air miles, and many more.
Here are some of the primary types of rewards that you get from these types of cards
Cash Back Credit Cards
Typically, cash back cards provide discounts on purchases by offering card holders money as a check, statement credit, or a direct deposit. These rewards usually vary from 1% to 6% on different purchases. When it comes to cards that have the same reward on all types of purchases the reward varies from 1%-2%. When the cash back reward rate goes beyond 2%, then those rewards are limited to certain types of purchases only.
So when you're choosing cash back credit, make sure you look for a card that suits your spending habits. Another thing you should consider is monthly and yearly fees. If the yearly fees is either equal or greater than the 1-year cash-back earning potential, then it may not be a good choice. Similarly, if the interest rate is high you may end up carrying a balance forward, if that happens you may not get the opportunity to enjoy the rewards. 
Travel Credit Rewards
Just like how you get cash backs, several credit cards also give you the opportunity to earn air mileage, discounts on travel (hotels and flights). There are cards available that are best for domestic travel and then there are cards that are great for international travel or specific airlines and for booking stays at certain hotel chains.
Conclusion
There are several more kinds of credit cards that you can choose from, but always make sure that you do your research and choose the card which suits you best. When you choose the best credit card for you and start using it, make sure you make your payments on time to avoid extra charges, moreover, if you fail to make your payments on time then your credit score will come down and this will affect your ability to secure a loan later if you need one. Also, make sure that you do not max out your credit limit.
---
Hii, want to get publish your article at www.bharatax.in, then submit your article here or send a mail to article.bt@gmail.com