Check out our new audio content!
The use of credit cards for purchasing products is widespread in this era. Credit cards can be used to purchase almost anything. If you're going to obtain a credit card and then if you want secure loans, you need to know about the deciding factor, credit scores.
Credit Score
It is a numerical outcome measured on the basis of a person's financial background and provided in the form of statistics that enable lending institutions and banking firms to see whether or not the person in question is qualified for a loan. It helps to decide whether or not the applicant will repay the borrowed amount. Usually, credit scores range from 300 to 850. Credit scores are also the main determinant of the APR that will be charged on the loans.
Lending institutions use the credit score to assess the creditworthiness of the individual. If you've a good credit rating, your lender would deem you to be a lower financial risk, which ensures that you have an outstanding chance of getting the loans you need, and at a reduced interest rate.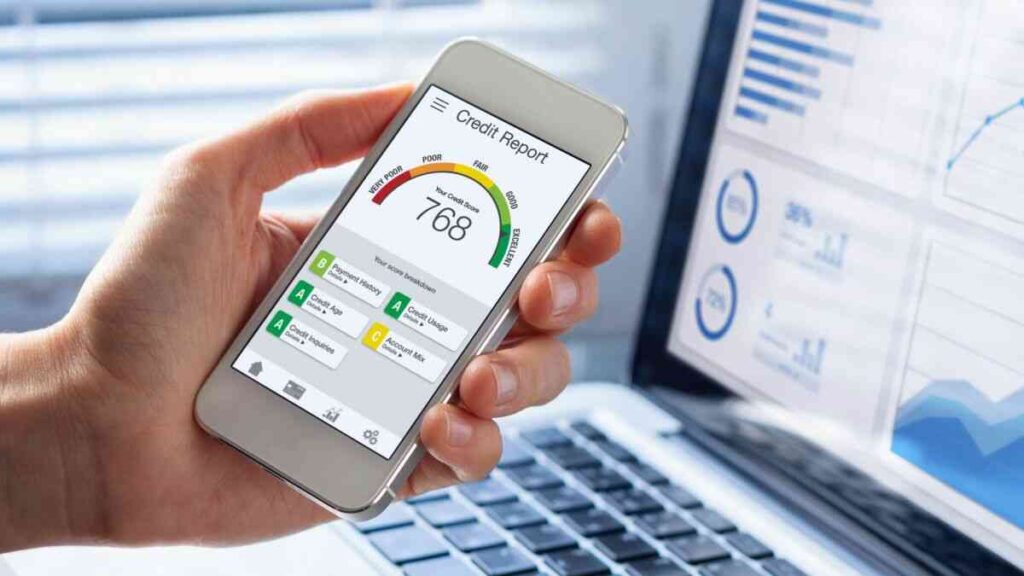 There are 3 main excellently credit rating agencies (CRAs) in the United Kingdom, Experian, Equifax and TransUnion. These companies maintain a record of your credit history and determine the credit rating based on the info recorded in your credit file. Always ensure you review your credit rating before applying for a loan.
There are two types of credit checks that take place:
Soft Credit Checks
A soft credit check is the much simpler type of credit check, because the lending institutions check the borrowers credit score only from the surface. They do not perform an extensive background check of the borrower's financial and credit history. But the main reason people prefer soft credit is because it does not affect your credit score.
Hard Credit Checks
Hard credit checks are the more extensive type of credit checks. The lending institutions make sure they check your credit history in the most thorough manner. They do this to make sure that the borrower can pay back the borrowed money on time. Hard credit checks, on the other hand, leave a mark on your credit report and may also bring your credit scores down.
Benefits Of Good Credit Scores
When you have an outstanding credit rating, you will have no trouble solidifying your status as a lower financial risk to lending institutions, which, in turn, will improve the likelihood of acquiring your loan applications accepted. Here are some of the benefits of having an outstanding credit rating:
When you have good credit scores, you are also given a relatively lower interest rate, which means that you will not have much problems while paying back the loan.
Furthermore, when you have a good credit score, you also get a higher credit limit, which means that you can take higher amounts of loan for whatever reason.
What Is A Good Credit Score?
Because each lender has a distinct approach, there really is no structured way to calculate the optimal credit score. In addition, all 3 CRAs provide distinct credit score scales.
Here they are:
TransUnion Credit Score Range
| Score | Rating |
| --- | --- |
| 0-550 | Very Poor |
| 561-565 | Poor |
| 566-603 | Fair |
| 604-627 | Good |
| 628-710 | Excellent |
Experian Credit Score Scale
| Score | Rating |
| --- | --- |
| 0-560 | Very Poor |
| 561-720 | Poor |
| 721-880 | Fair |
| 881-960 | Good |
| 961-999 | Excellent |
Equifax Credit Score Scale 
| Score | Rating |
| --- | --- |
| 0-279 | Very Poor |
| 280-379 | Poor |
| 380-419 | Fair |
| 420-465 | Good |
| 466-700 | Excellent |
Mentioned below are among some of the variables that impact the applicant's credit rating. 
History of finance and payment 
Any recently acquired credit/loan 
History of credit card payment 
Complete sum (loan and credit card bill) you are supposed to pay the financial institution 
Type of credit issued
Improving Your Credit Score
The process for improving your credit rating could take awhile, but it's important to remember that the outcome is indeed worth the time and effort run. It is very clear that having low credit ratings is not a choice, it could affect borrowers' likelihood of getting a loan, however, the issue of having low credit ratings isn't that unusual among individuals.
There are many methods through which an individual's credit score can be increased, and the time it takes to do so relies on the effort that the individual is prepared to put in.
Evaluating one's credit rating report is very essential, understanding that credit reports can be accessed free of charge from credit reporting agencies, but every person can check out his/her credit report just once every year . when these reports are carefully examined, it can assist a person comprehend why his/her credit ratings are poor.
Making payments on time also tends to increase credit ratings. If the person has more than 1 loan to pay back then he can take into account a debt consolidation loan, it could help to make their monthly payments manageable, but it could lessen their credit rating. So if they repay back the loan on time, the credit ratings will increase, however this is a high risk step.
Quite a few people are unaware that credit agencies provide credit boosting programs dedicated to helping people with low credit scores increase their ratings.
Overview
These are some of the most important pieces of information you should bear in mind when you're thinking about getting a loan. Credit ratings are one of the main deciding factors when it comes to taking out loans, so make sure you always have a good credit score. 
---
Hii, want to get publish your article at www.bharatax.in, then submit your article here or send a mail to article.bt@gmail.com