Check out our new audio content!
Besides confidence and optimism, a start-up business requires a very basic ingredient to thrive – capital. Many organizations succumb to pressure in the very first year, but businesses with adequate finance and a solid backing generally prosper.
After thorough research on market data, product analysis, and other criteria has been conducted, the entire focus is on the attainment and utilization of capital.
Luckily, there is a plethora of options to raise capital for a start-up, many more than the entrepreneurs realize.
10 Ways To Raise Capital For Your New Business
Here are the prominent sources of acquiring capital for new businesses and their pros and cons.
Bank Loans
If the new business is ready with a solid business plan, profit forecast, a well-structured modus operandi, and an estimated time of maturity, you can opt for a working capital loan or funding from banks to start your venture.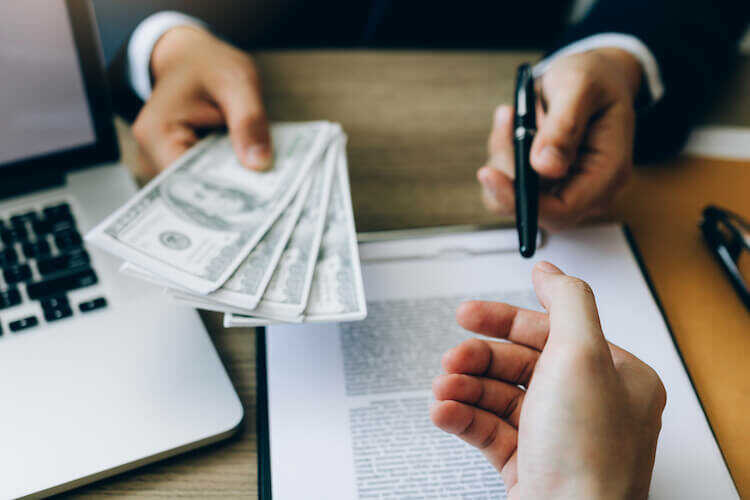 Banks constantly offer various SME finance through various programs. Refer to synchrony bank reviews for honest feedback on the best banks providing the most profitable deals.
Advantages:
Can attain a large amount of capital
Lower rate of interest applicable
Fast-track income generation
Disadvantages:
Risk of collateral in case if secured loans
Too much paperwork involved and a long approval process
NBFCs Or Microfinance Lenders
Many people lack access to conventional banking loans due to poor credit ratings. Thus, Microfinance and Non-Banking Financial Corporations (NBFCs) were set up to lend capital to small-scale entrepreneurs without necessarily imposing any legality.
Advantages:
Quick approval
Less paperwork
Disadvantages:
Higher rate of interest as compared to banks
Government Programs
If you are well equipped with a robust business plan, which is scrutinized, approved, and accepted by the grant committee, you can acquire an excellent source of funding for your new business from various existing government programs.
Different states and districts have initiated lucrative programs to encourage local and small businesses. All one needs is to meet the eligibility criteria and a solid awareness of the various government initiatives.
Advantages:
Surplus capital
Lower rate of interest
Secure and safe
Disadvantages:
The long process of scrutiny, approval, and disbursal
Bootstrapping
Bootstrapping is a wonderful way to raise your own funds and utilize the profits as working capital. You are the deciding factor and can use your savings or investments in starting a new business.
Advantages:
Greater focus on the business
Complete control over all aspects of managing it
Undivided attention is given to the production, marketing, and selling of the product
Saves on the interest
Disadvantages:
Lack of time and too much in hand
No support from investors and high risk
High risk of cash flow drying up
Benefits small scale businesses only
Crowdfunding
Crowdfunding is an amazing opportunity for start-up ventures who need funds in the form of business loans to help them create an opportunity to earn money.
Crowdfunding is normally done on social media platforms, connecting you to investors and capitalists to fund the start-up with business loans. Your funders earn prizes, rewards, or money for helping you out.
Advantages:
Creates public interest for the new business.
Encourages free marketing
No need to involve investors or brokers
Can attract venture-capital investment
Disadvantages:
Heavy competition
Possibility of rejection and discouragement
Angel Investment
Angel investors are people with surplus funds who invest in over-the-edge businesses and upcoming start-ups.
They generally offer capital to businesses in the early stages of growth, along with mentorship. They are ready to take higher risks in investment, expecting an equity share.
Advantages:
Offer expertise
Willing to take higher risks on business ideas
Disadvantages:
Provide lower investment capital
Venture Capital
Venture capital funds are handled by professionals who invest in organizations with great prospects, a strong team of people, stability, traction, and huge potential.
They usually invest against equity and exit in case of an acquisition/IPO. They provide their professional mentorship and evaluation skills, testing the scalability and sustainability of the new ventures.
Advantages:
Monitor the progress of a company
Effective mentorship to sustain your business
Pre-designed exit strategy
Disadvantages:
A short leash for company loyalty
Looking to recover their investment within a 3-5 year time window
Sharing control with venture capital investors
Prefer bigger companies
Business Incubators And Accelerators
Business incubators are found in almost every major city. They fund new businesses by providing training, shelter, and tools. Incubators also help the new ventures maintain connections with investors, other new ventures, and mentors.
Advantages:
Mentorship opportunities for new ventures
Valuable connections can be made
Disadvantages:
Can be a flop if there is a lack of focus and commitment
Winning Contests
You can participate in contests and competitions and present a comprehensive and detailed business and product plan.
If you manage to showcase that your new business module is better than your competitors, you can win over investor confidence. The publicity from the win will maximize your fundraising opportunities.
Advantages:
Media coverage
Added publicity and marketing
Prize money
Disadvantages:
Losing the competition, which can discourage you
Alternate Sources
Some other ways to raise capital for your small business include:
Product pre-sale is a widely used technique to size up the demand of the product. It builds customer confidence even before launch and can even raise funds.
Selling assets of high financial value, like real estate, and using the funds for a new venture is a good idea.
Credit cards are an instant source of funding – provided you fulfill the minimum payment requirement.
Friends and family loans from close ones who are willing to invest in the new business.
To know more about the various financing options available for start-up businesses, go through some United Consumer Financial Services company reviews and ratings.
To Conclude
Every profit-generating organization, existing or new, needs a fuel called money. Funding is crucial, especially in the case of a start-up. Employing the tips above can help you kick off a new business campaign, thus enhancing the chances of survival.
It is recommended to interchange funding sources to remain competitive, flexible, and independent in the industry. You should also outline the intention of returning the capital or making profits simultaneously to ensure the longevity and smooth running of your start-up.
By financing your new business, you can take advantage of market opportunities to own a profitable business.
---
Hii, want to get publish your article at www.bharatax.in, then submit your article here or send a mail to article.bt@gmail.com